History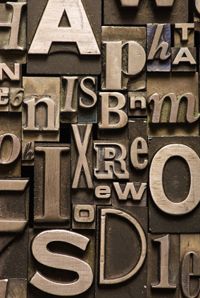 From Idea to Ink...
Founded by Rives Cayce, Mount Royal Printing & Communications has been an independent, family owned business serving the Baltimore-Washington corridor since 1946. Not long after its inception, Rives' two sons, George and Douglas joined their father in establishing the company as a full service commercial, lithographic printer. Moving from its original location where the Meyerhoff Symphony Hall now stands, the company relocated to Hampden in 1957 for the next 40 years. In 1971, the tradition continued with Douglas's son, Gary, joining the team.
Since the beginning, our primary focus has been to provide one-stop shopping through quality print work and old-fashioned customer service at competitive prices to both the general public as well as the local trade. Third generation company president, Gary Cayce, has always appreciated and valued the rapport that has been established over the years with the local trade market. Thus, once Baltimore's best-kept printing secret, Mount Royal Printing & Communications has maintained the professional confidence of a myriad of print brokers and outsource vendors concealing the company's exposure until now.
Presently located in the Bare Hills Corporate Center just off Falls Road in the northwest corridor of Baltimore County with approximately 50 employees including an ambitious and professional sales force, the company is establishing itself as a state-of-the-art innovative printing forerunner committed to the highest quality standards and dependability with attention to detail. This is achieved by continually expanding and upgrading our equipment to meet the stringent demands of ever changing technologies and training our personnel with the latest skills, yet maintaining the personal family touch.
In 2001 the company started its first growth spurt when Milton Art Press joined the Mount Royal Printing and Communications family. Just three years later the company continued to aggressively initiate its expansion efforts by purchasing another Baltimore company, Positive Image Printing in 2004. Next, the company broadened its regional market presence in 2009 with the acquisition of Jarboe Printing, an established family business in Washington, DC and further expanded into northern Virginia in 2012 by procuring Fannon Fine Printing. In 2014 a wide format printing and graphics division was added to its vast arsenal of capabilities.
Mount Royal Printing & Communications has the equipment, the experience, the technological expertise and the commitment to preserve quality control and manage your special project every step of the way through preflight, prepress and press, bindery and finishing, packaging, mailing and on-time delivery.
From idea to ink, you can be assured that you can always trust your image to us through competitive pricing, premium high quality printing, personal attention, trust and integrity.
We hope that you will consider us for your next print project and look forward to having you join our tradition of family!